Mucuna mutisiana (Kunth) DC, 1825
This is one of several species of
Mucuna
which occur in Costa Rica.
Of those,
Mucuna monticola
and
Mucuna killipiana
and
Mucuna mutisiana
have been noted to be "superficially similar". (See:
Moura et al, 2012
)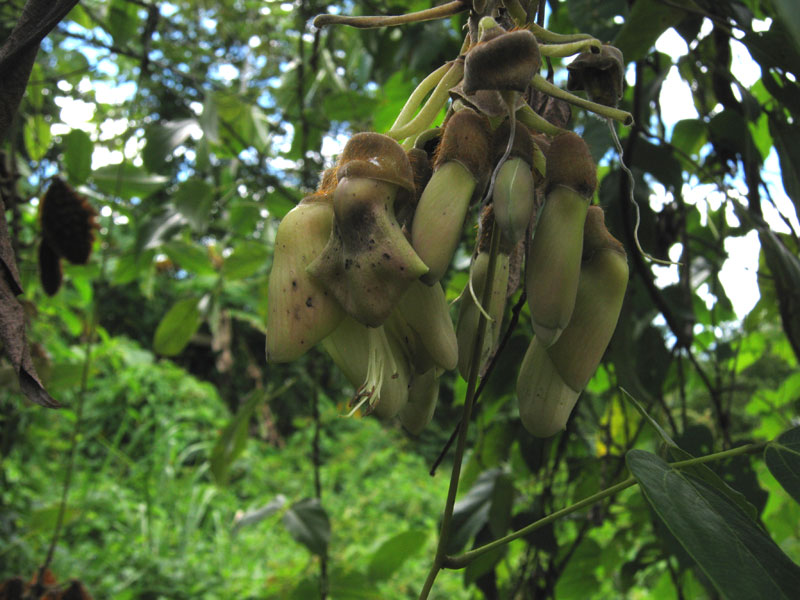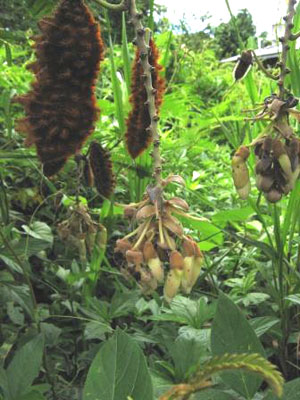 Above photos of plants in Costa Rica; Photos: &copy Marco Acuna

Long Peduncles!


A diagnostic(?) character sometimes used to distinguish one species of Mucuna from another is the length of the peduncle. However, it has been reported (Marco Acuna, pers. comm., Nov. 2015, in Costa Rica) that plants producing pods at higher elevations may produce longer peduncles than those plants producing pods at low elevations.

The peduncle is the stem-like portion of the vine that hangs down from the main stem and supports the flower and pod cluster.

The peduncles of this species are extremely long!!! Estimated peduncle lengths range from 3 to 5 feet. These are quite unlike the rather short peduncles of Mucuna sloanei, which are typically less than 1 foot in length.

Note: there is a possibility that what is being interpreted as long peduncles MAY simply be part of the vine, with short pedulcles off of that... but I don't think so. IF so, the vine would continue both TO and FROM the pods. Several pods or pod clusters show a single element TO the pods only... i.e., very long peduncles!


Photo from Costa Rica: © Nan Rhodes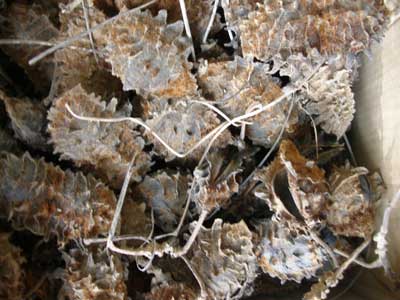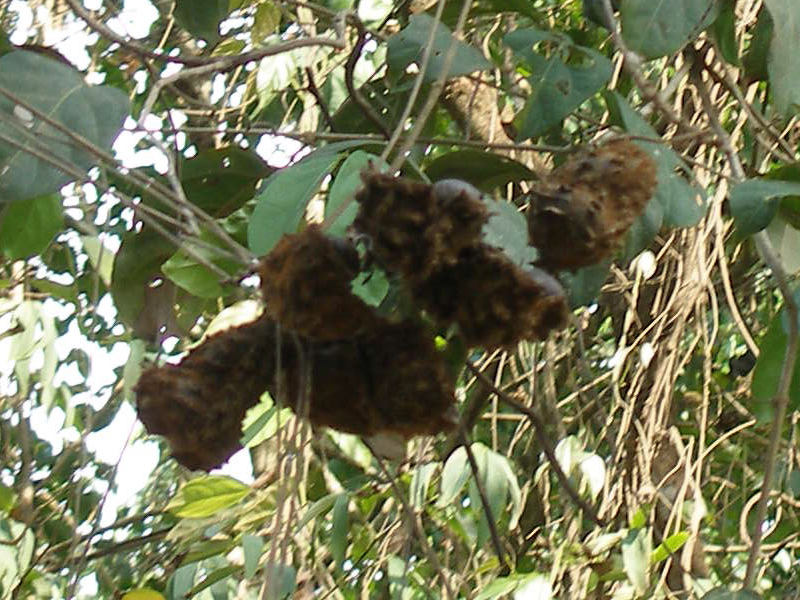 Left:
Several pods. Note the distinctly nodular structure of the pod ornamentation. Photo: ©Nan Rhodes
Right:
Clearly evident on the upper right pod are the characteristic 3 vertical columns of nodules on the pods. Photo: ©Nan Rhodes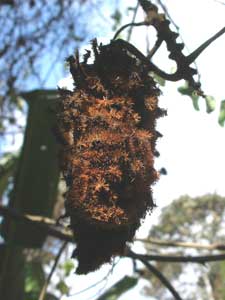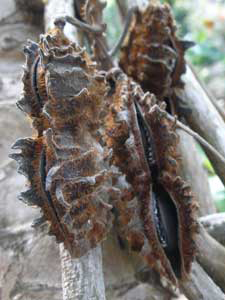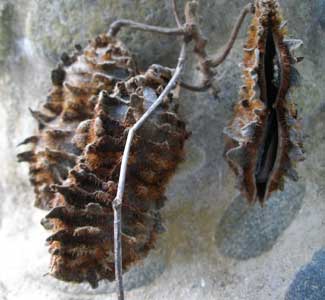 Left:
A relatively unweathered pod, showing the stinging hairs.
Center & Right:
Older pods missing most hairs but revealing the sculpture of the pod.
Above photos from Costa Rica: © Nan Rhodes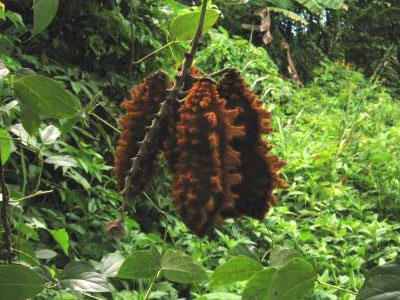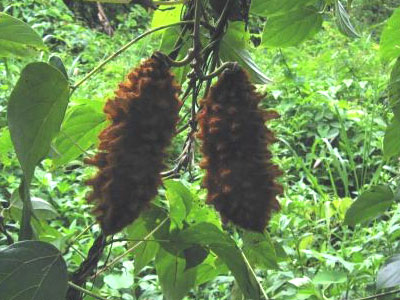 Mature pods of plants in Costa Rica; photos: &copy Marco Acuna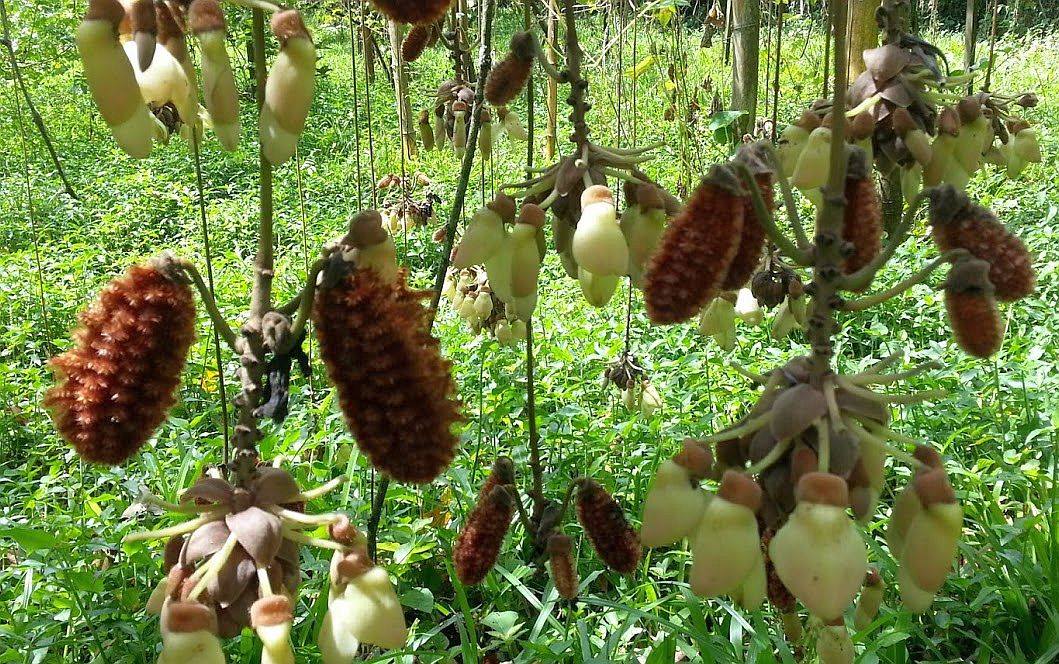 Field of
Mucuna mutisiana
flowers and fruits (pods) in Costa Rica; Oct. 22, 2017. Photo: &copy Suzanne Noel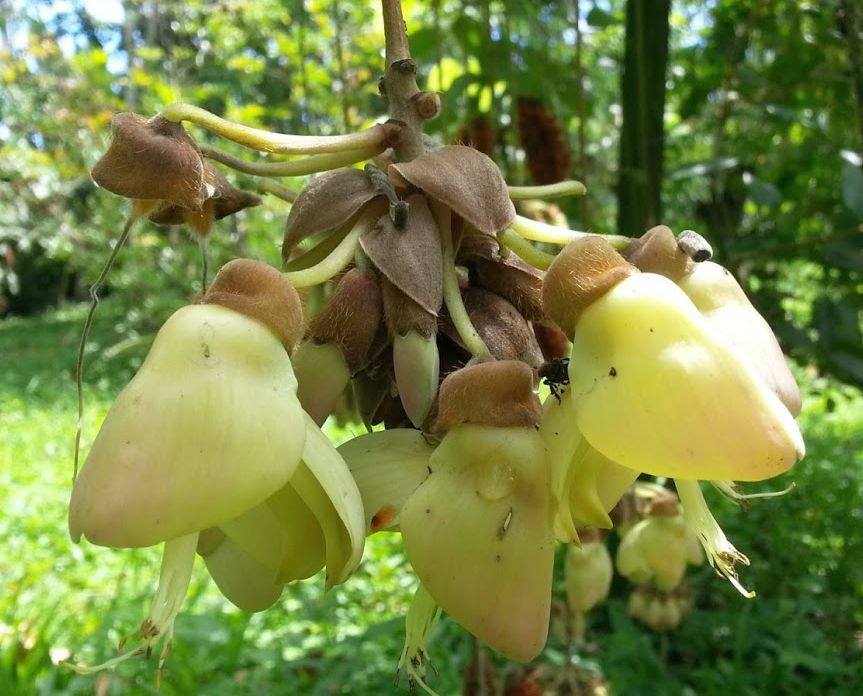 Inflorescence of
Mucuna mutisiana
in Costa Rica; Oct. 22, 2017. Photo: &copy Suzanne Noel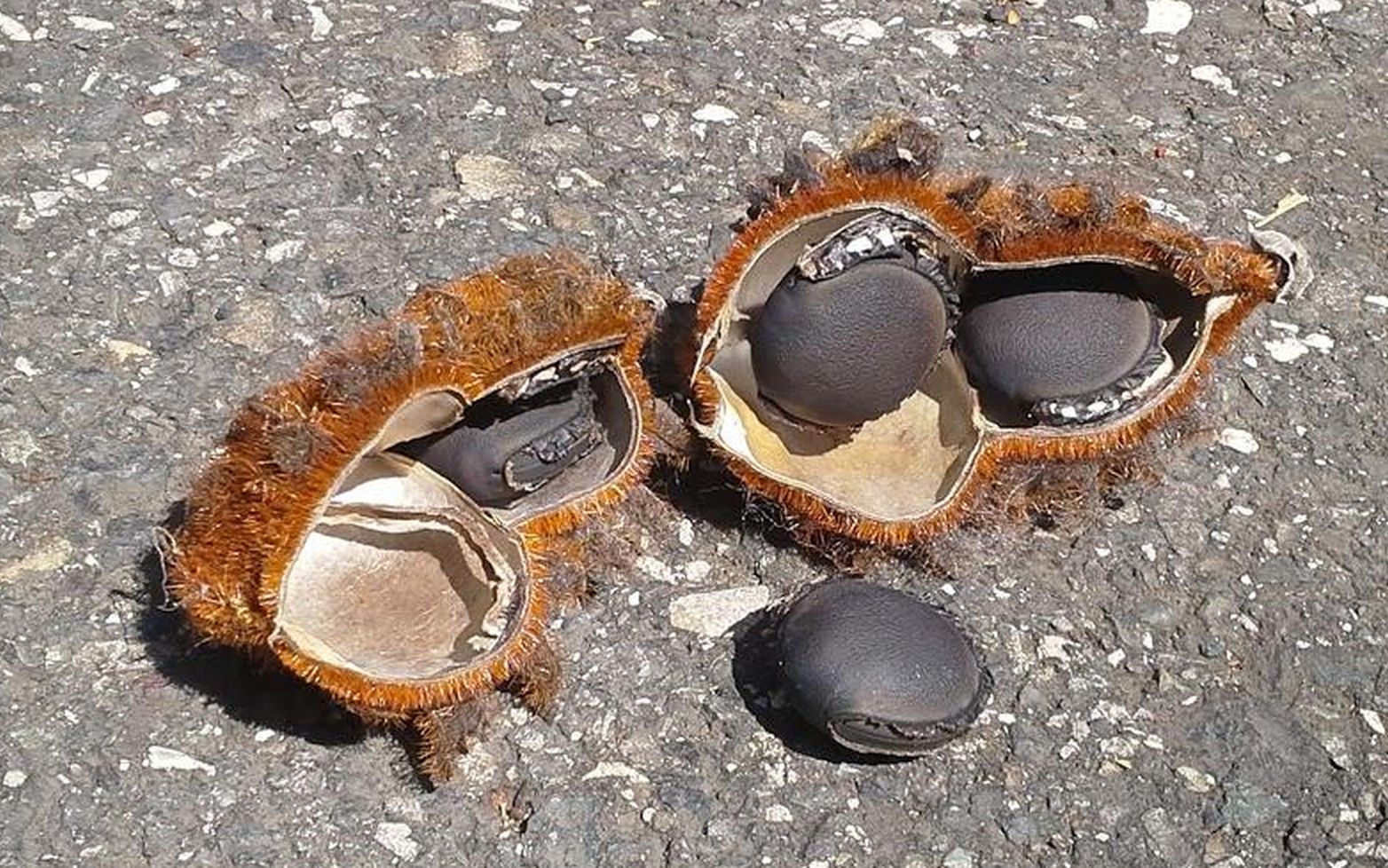 Mucuna mutisiana
seeds in opened pods; seen along the road to Puerto Jimenez, Costa Rica. Photo: &copy Suzanne Noel

Links
See imagery of flowers and pods on
Herbario - Universidad de Panama
Mucuna mutisiana inflorescence & immature fruit
Discover Life