Mucuna sp. #003
Amazon region of Peru and Cuenca, Ecuador
I
ncluded in one acquisition of seeds from the Amazon region of Peru were 3 species of
Mucuna
.
| | | |
| --- | --- | --- |
| Species | Hispanic Name | English Name |
| Mucuna elliptica | Ojo de Vaca | Eye of the Cow |
| Mucuna sp. 001 | Ojo de Buey | Eye of the Ox |
| Mucuna sp. 003 | Ojo de Venado | Eye of the Deer |
I have hundreds of specimens from the
Amazon region of Peru
.
I also have a few specimens purchased from a roadside vendor in
Cuenca, Ecuador
.
The seeds of
Mucuna
sp. #003 are diminutive, for
Mucuna
spp., both in diameter and thickness, and have a commensurately narrow hilum.
Sizes (width X thickness) range between approximately 18 X 11 mm to 23 X 14 mm.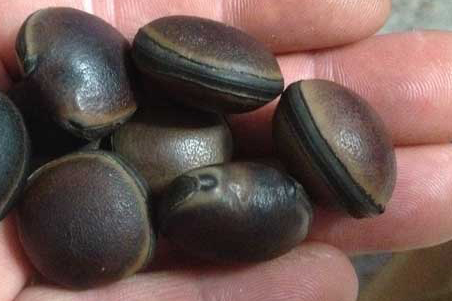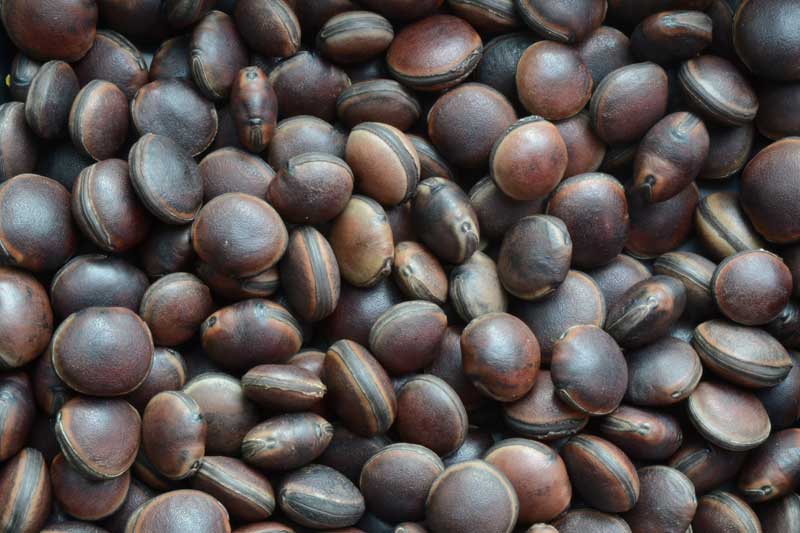 10 seeds were planted May 24, 2014 and produced 3 sprouts. The following photos were taken June 25, 2014.
If the plants don't experience a "set back" (or worse) in a Florida winter, it can take about 2-3 years to get flowers! Stay tuned!
Note
:
Photos below are "clickable" to view a higher resolution image.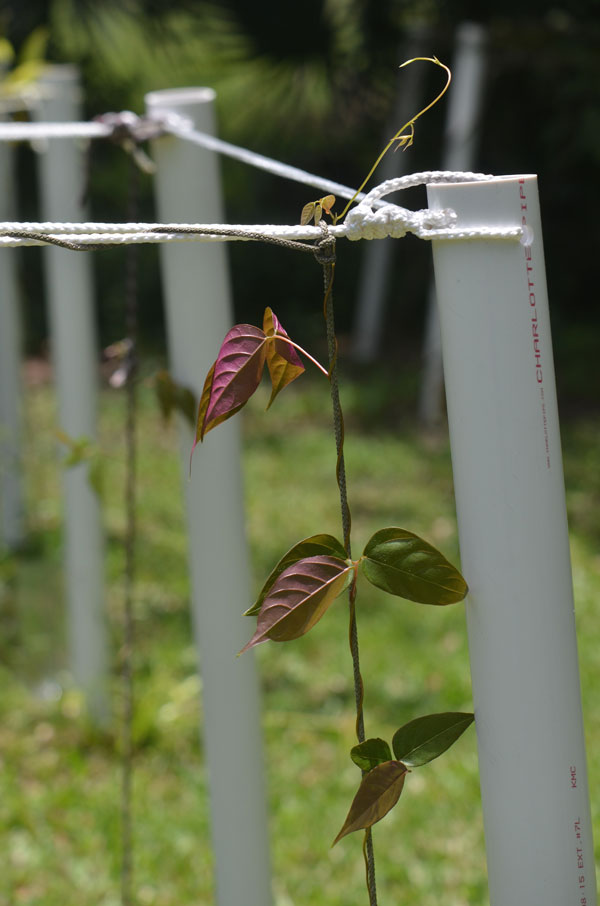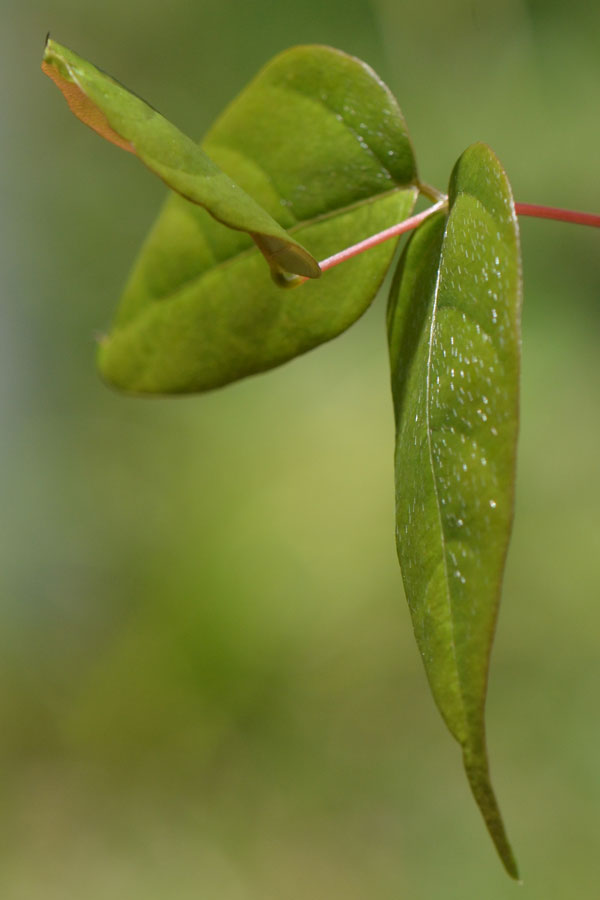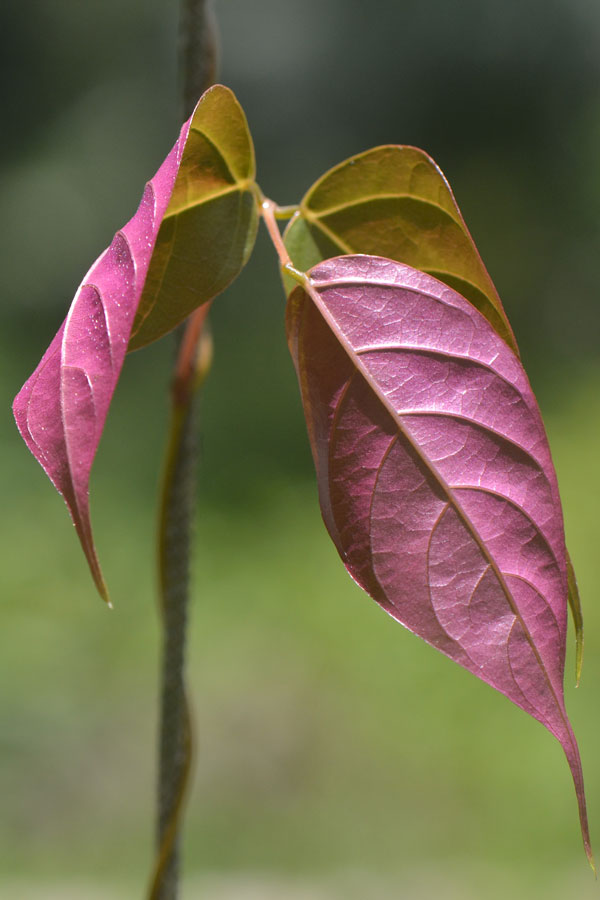 Left:
Mainstem with multiple leaves;
Center:
Leaf, showing unpaired leaflet in different plane;
Right:
Underside of leaflets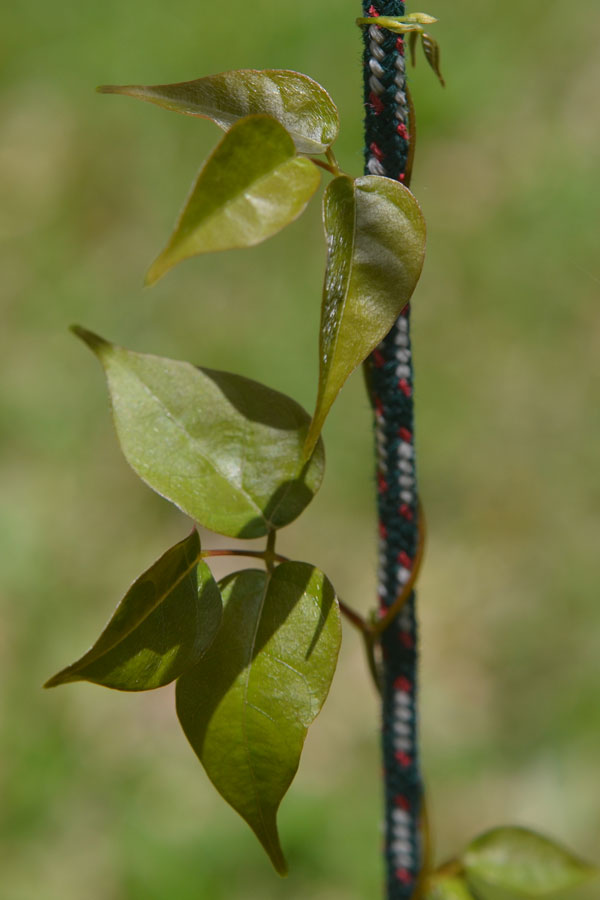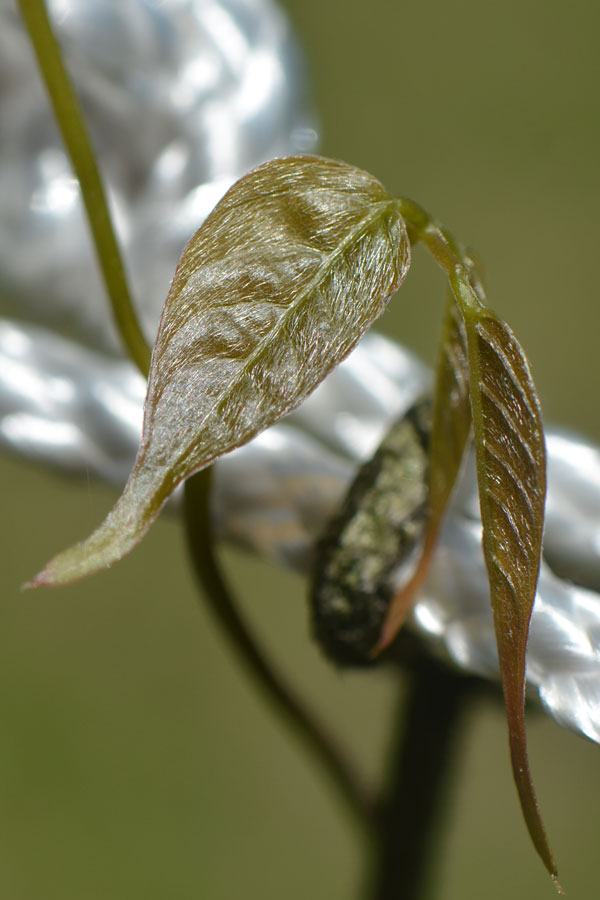 Left:
Detail of mainstem leaves;
Right:
Detail of young leaves... note the multitude of hairs!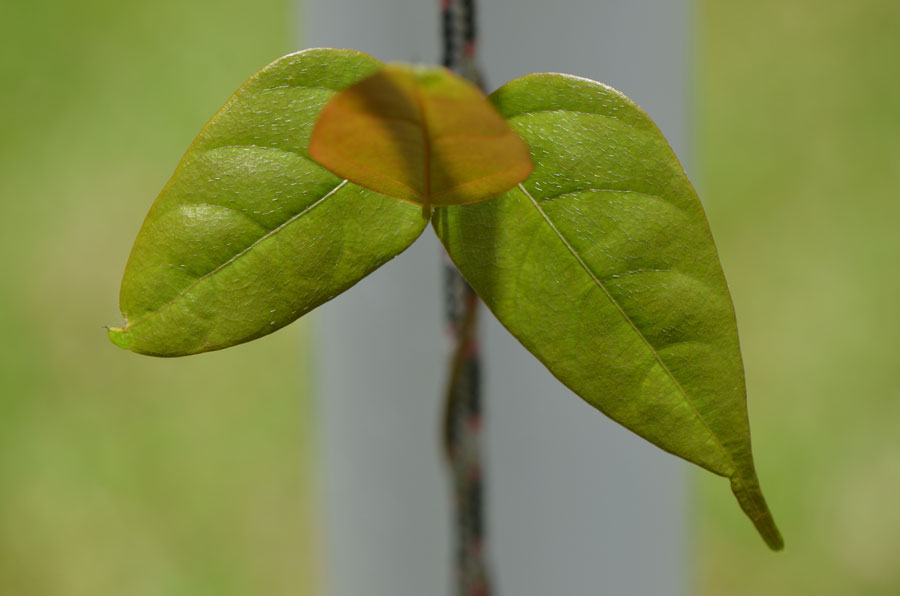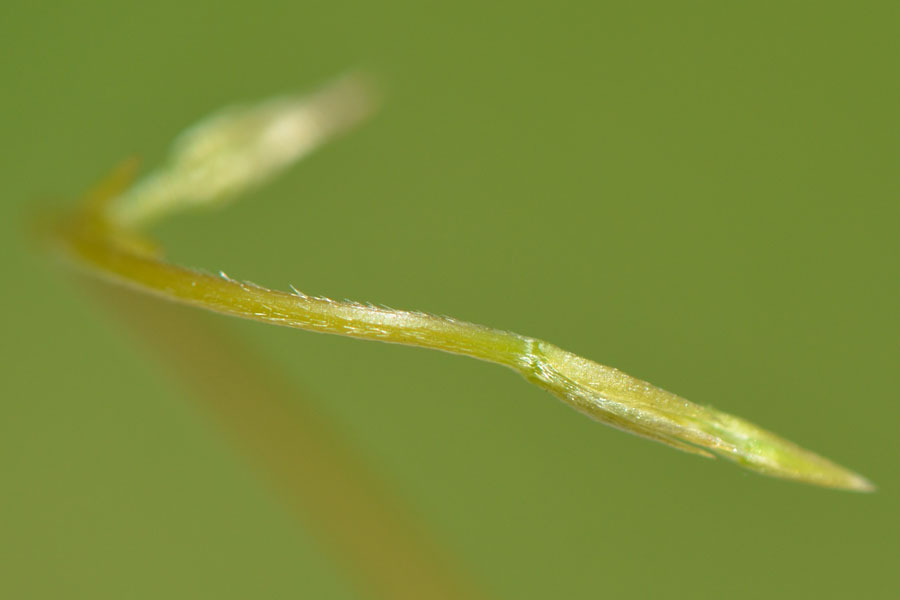 Left:
Detail of mainstem leaves, showing multiple growth planes and (oddly) dimorphic paired leaflets;
Right:
Closeup of growing tip of stem.