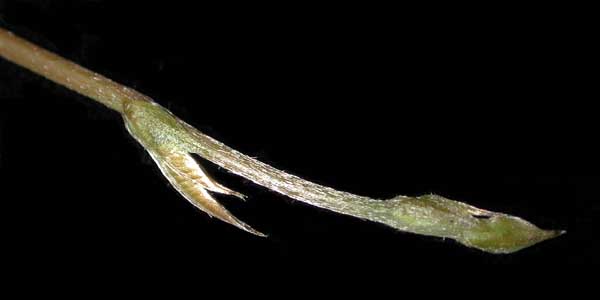 Tip of stem.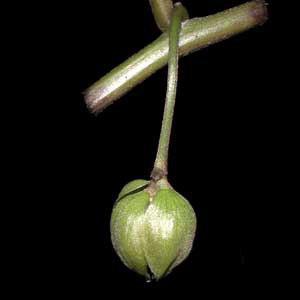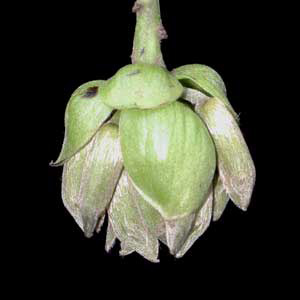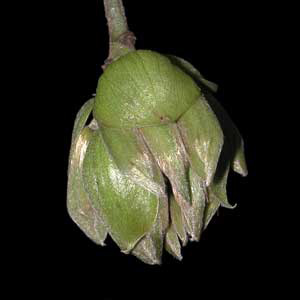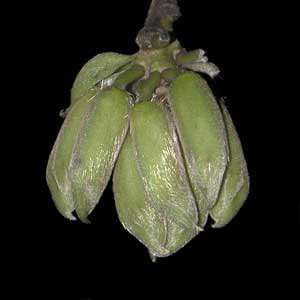 Young flower clusters.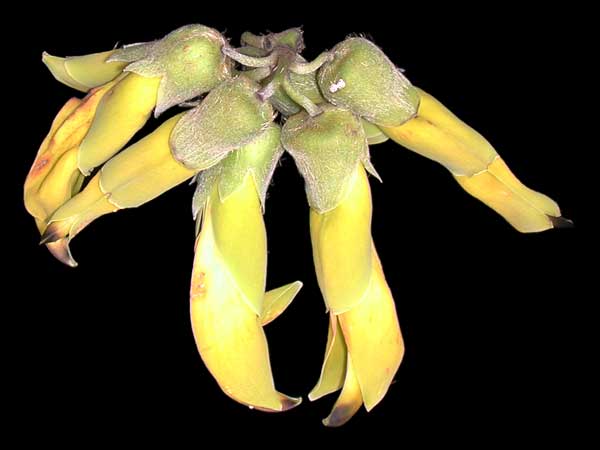 Mature Flower Cluster
Some are hidden, but there were 7 flowers to this cluster.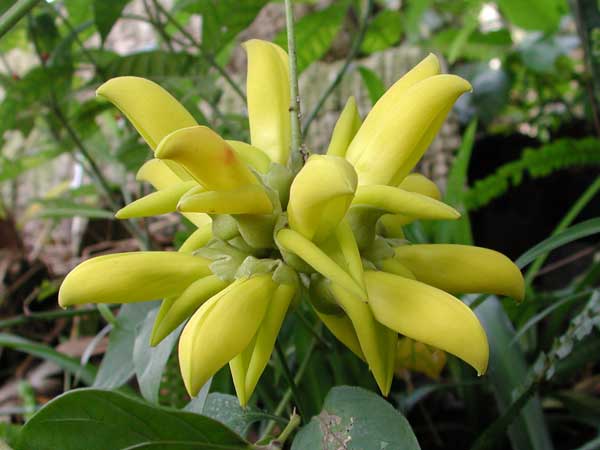 Mature Flower Cluster
Clusters may have up to 18 flowers per cluster.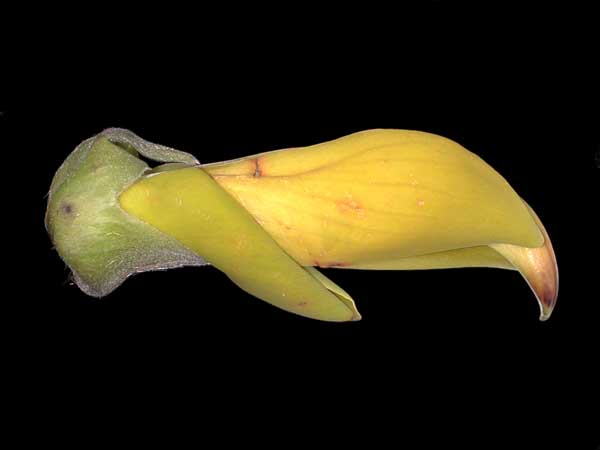 Individual Flower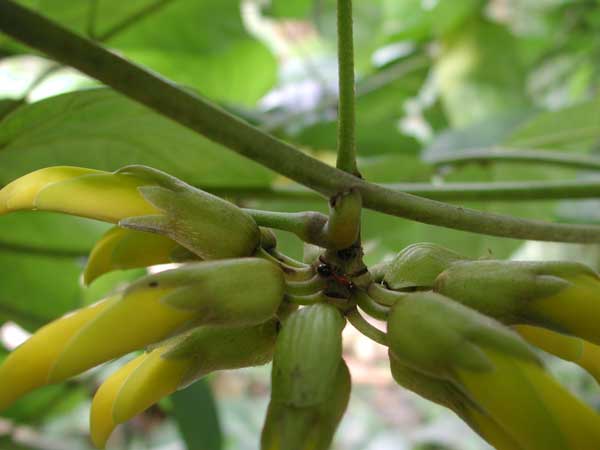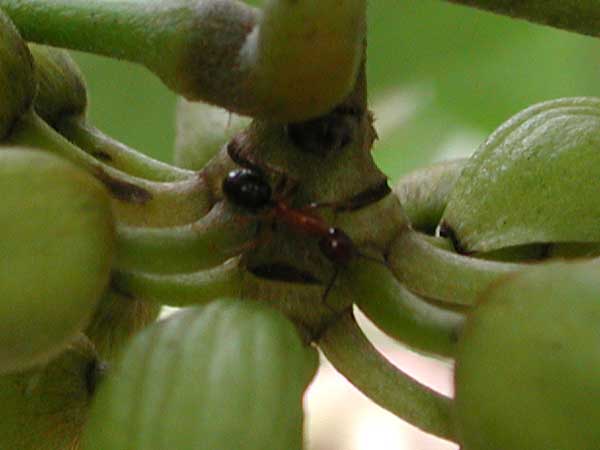 Ants cover the flowers... perhaps the flowers are ant-pollinated?
Anyone know what species of Florida (USA) ant this is? ...click right image for closer view.
Mucuna gigantea also attracts ants; see photo ©by Forest Starr & Kim Starr at www.HEAR.org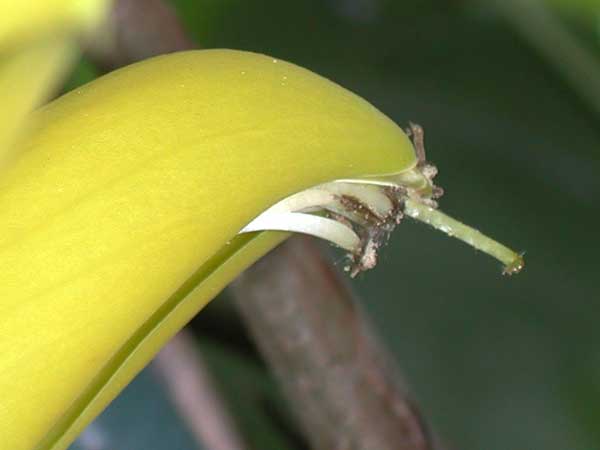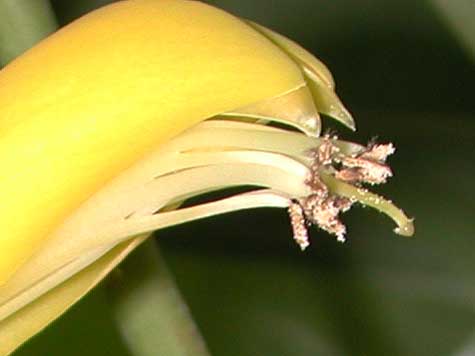 Pistil and Anthers on a new, maturing flower.
The pistil was first to be exposed, then the anthers were exposed a few days later.
(click pictures above, for larger view)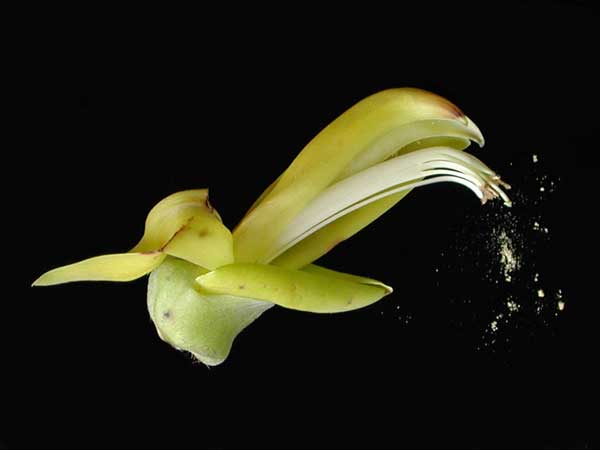 Opened Flower showing pistil, stamens, and pollen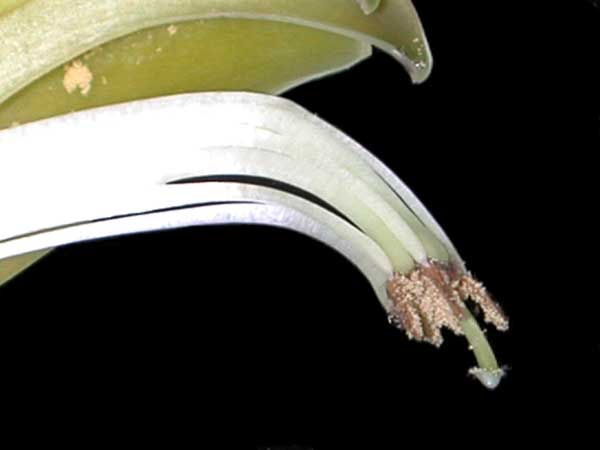 A flower that has both male and female parts is referred to as a "perfect" flower.
Note the single, longer female pistil (showing the stalk or style and the pollen-receptive tip, the stigma).
There are multiple, shorter male stamens (showing their filaments and pollen-producing tips, the anthers).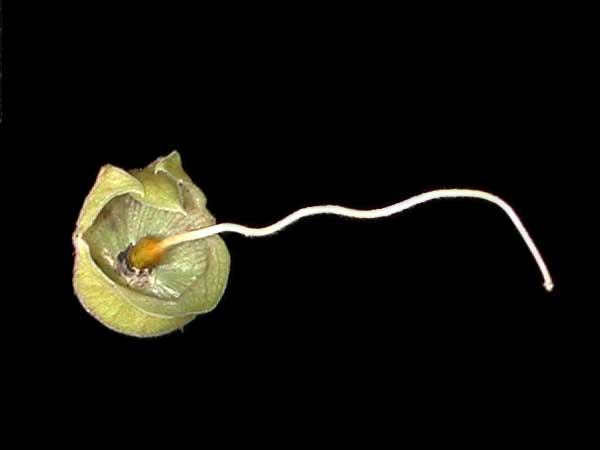 Remove the stamens to expose the full length of the stalk of the female pistil
and you'll see the ovary at its base..